Dental Care for Special Needs Children Near You
If your child has special needs, you might worry about how they will react to dental cleanings or procedures. Our staff is highly patient and friendly to ensure all children are receiving dental care in the least stressful and most accommodating way possible.  Our doctor is well trained to treat and manage patients with special needs.  Her two year extensive training at the University of Florida included management of patients with Autism, Downs Syndrome, and other patients who will require special healthcare attention.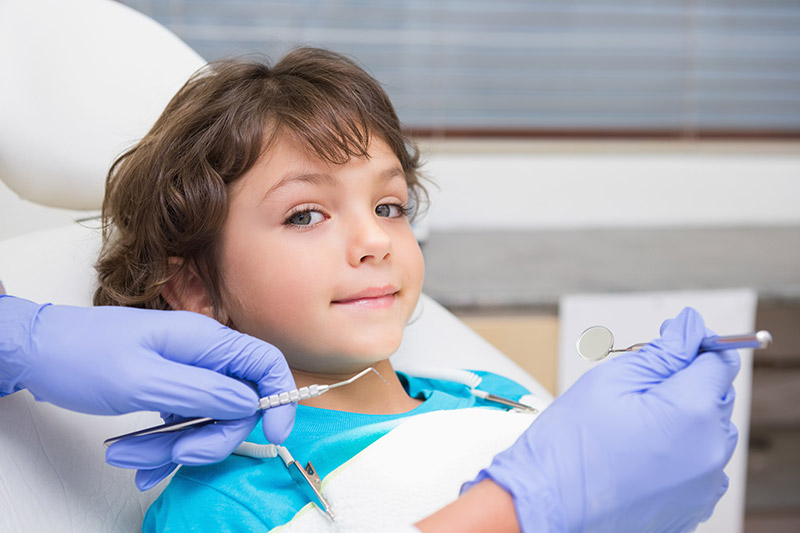 Important Information when Scheduling
Every child is different and their needs also vary. We personalize each child's dental experience to find the most ideal treatments. Prior to your child's first appointment it is important to let our scheduler know of any medical, developmental, or cognitive conditions so that we can make special accommodations to best suit their needs.  We take the time to get to know your child and utilize ideal techniques and games in order to provide your child with comfort during treatment.  It is our goal to make their first visit as pleasant, calming, and successful as possible!
Interested in Dental Care for Special Needs Children in Westfield?
Are you searching for dental care for special needs children in Westfield? At Bumble Kids Pediatric Dentistry, we provide dental care for special needs children near you. You will never have to worry about your child being fussy, anxious, or incapable of receiving dental care. Our dental staff go above and beyond to create a friendly, inviting environment for your child to feel safe and comfortable receiving treatment. If you have any concerns or questions, please do not hesitate to contact us!