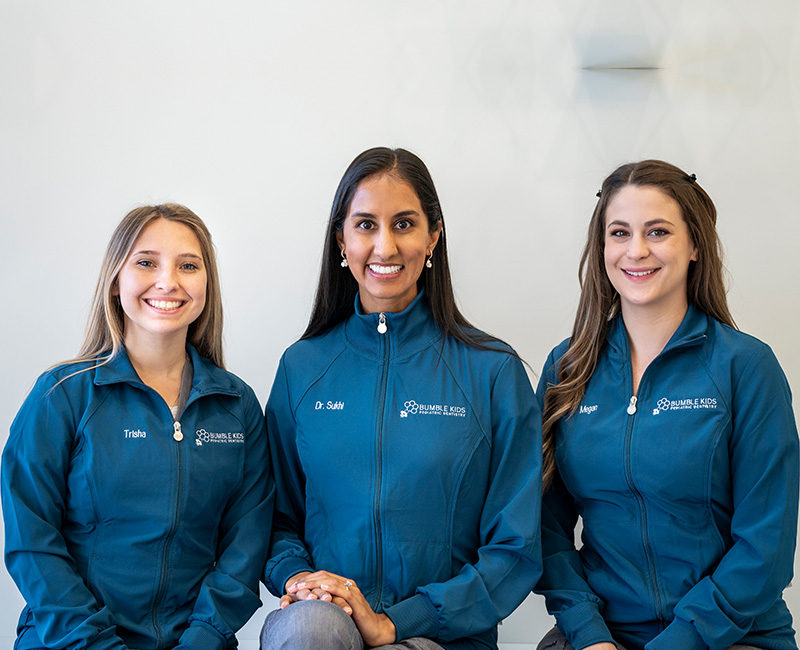 Welcome to Bumble Kids Pediatric Dentistry
Your Pediatric Dentist in Westfield
Our mission is to offer our patients complete and comprehensive dental care in a courteous, professional and kind manner. The highly trained and experienced dental team at Bumble Kids Pediatric Dentistry understands the importance of making every child's visit to our office a positive experience. During their first visit they will be walked through the entire office and introduced to the team, the visitation room, and some of our equipment to ensure they are at ease. By taking an educational approach we are able to build trust between your child, Dr. Sukhi and the whole team to make for overall enjoyable experience. You're even allowed to come back to the visitation room while your child is receiving treatment for added comfort. If you have any questions or would like to schedule an appointment for your child, contact our office today.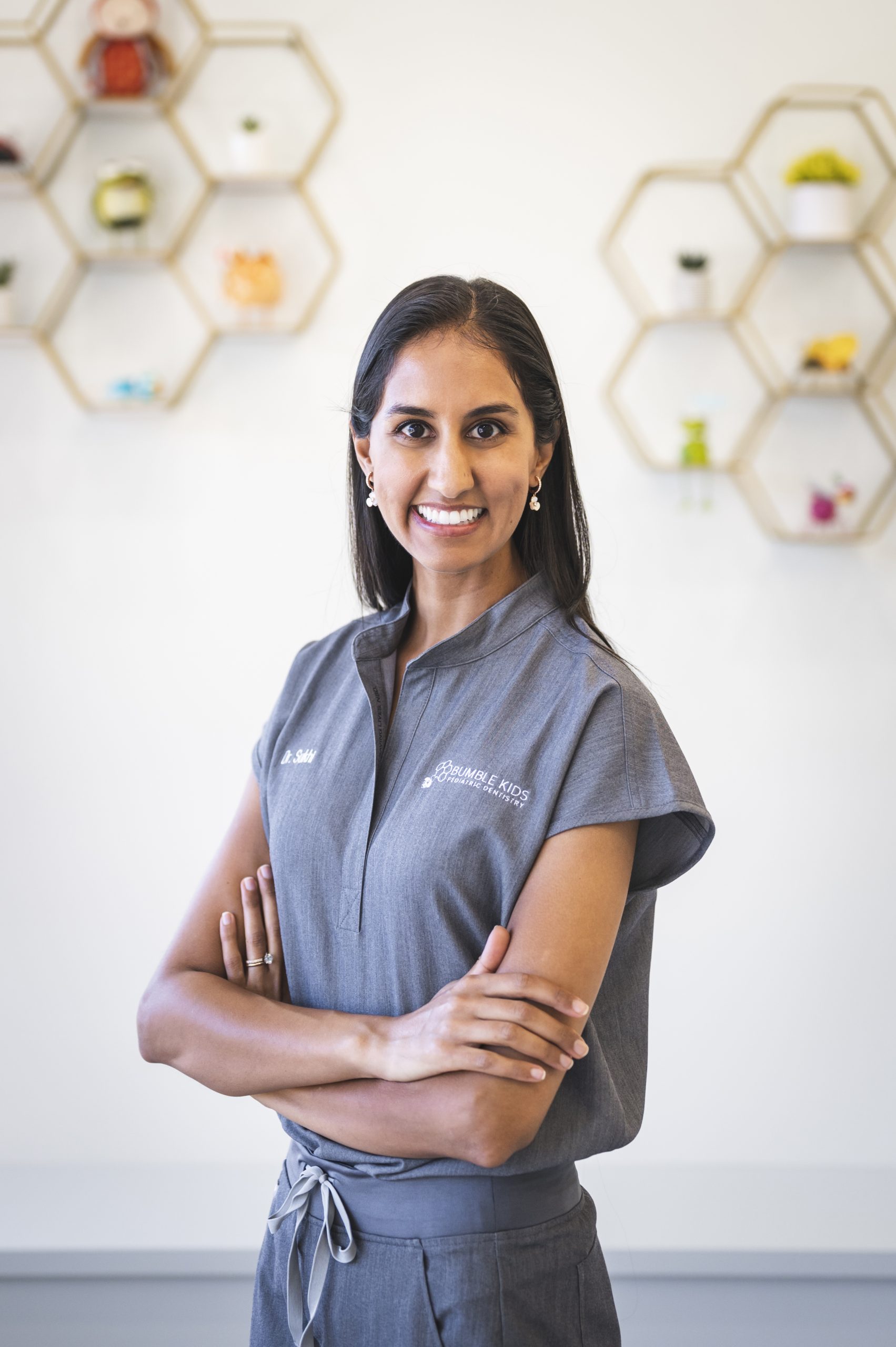 Dr. Sukhi Guram – Board Certified Pediatric Dentist
Dr. Sukhi Guram was born and raised in Charleston, S.C. At the age of eleven, she and her family moved to mid-state. Here, she attended Irmo Highschool before graduating and moving on to graduate Summa Cum Laude from the University of South Carolina Honors College. Dr. Guram decided to move back home to attend dental school, where she received the "Award in Pediatric Dentistry", graduating in the top 15% of her class from MUSC's College of Dentistry. Dr. Guram discovered her passion for working with children early in college when she spent time volunteering at an tutoring program after school. After Dr. Guram finished dental school, she began residency training at the University of Florida to become a pediatric dentist. During her time in South Carolina, Dr. Guram was awarded as one of three "Best Kids Dentists in Charleston, South Carolina" by Three Best Rated.
Megan – Patient Care Manager and Insurance Specialist
Meet our Front Desk Coordinator, Megan! Megan was born in Memphis, TN and moved to Fishers, IN when she was 4 years old. Megan graduated from Fishers High School and studied Spanish & Psychology at Indiana University Bloomington. In her free time, Megan is often spending time with friends, family, or her cat; Maynard. She likes to camp and hike, try new local restaurants, and travel. Fun fact, Megan has been to 12 different countries! Megan enjoys working in Pediatric Dentistry because she loves helping people out and seeing all the cute kiddos!
Trisha – Lead Dental Assistant
Meet our Dental Assistant, Trisha! Trisha was born and raised in Panama City, Florida. She is married to her high school sweetheart, Corey! With two kids, Andrew and Bella, she stays busy. In 2018 she and her husband moved to Las Vegas, Nevada where Trisha graduated from Dental Assisting school. In 2019 they moved to Indianapolis where her husband's family lives. Trisha received her Coronal Polishing and Radiology Certificates in Indianapolis. During her spare time, Trisha loves to go hiking with her family, especially at Cataract Falls. Fun fact, she loves Italian Food. When you ask Trisha what her favorite part is about Pediatric Dentistry she says, "I just love kids!"
Olivia – Patient Care Assistant
Olivia was born and raised in Lafayette Indiana. She married her high school sweetheart at 19 years old. Just recently they moved to Westfield and love it so much! Olivia is currently undergoing Dental Assisting school and works part time at Bumble Kids Pediatric Dentistry helping to manage our patient flow. She loves spending time with her husband, family, and golden retriever Bailey. Fun fact, Olivia went on a mission trip to Haiti and absolutely loved spending time at the orphanage with all of the sweet children.
Miranda – Patient Care Coordinator
Meet our Front Desk Coordinator, Miranda! Miranda was born in Richmond, Indiana, but at the age of 4 moved to Indianapolis. She graduated from Lawrence North High School. She has a working background in childcare and loves kids. She is married to her wonderful husband, Adam! With two kids, Rhiannon and Lennon, she is always on the move. During her spare time, Miranda loves to listen to music and go on adventures with her family. She loves her family, Harry Styles, and food. Fun fact, both of her kids are named after either an artist or song title that she loves.