Free Happy Visit
For Children Under 3
Meet the Doctor, Tour the Office, Sit in the Dental Chair, Practice Exam, Pick Out a Prize.


Free Dental Exam
For Children Under 5
Have your Child Receive a Free Dental Exam to Ensure Normal Dental Development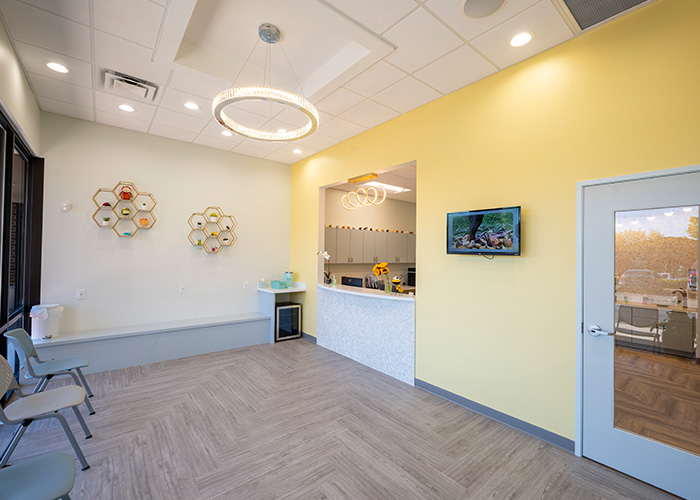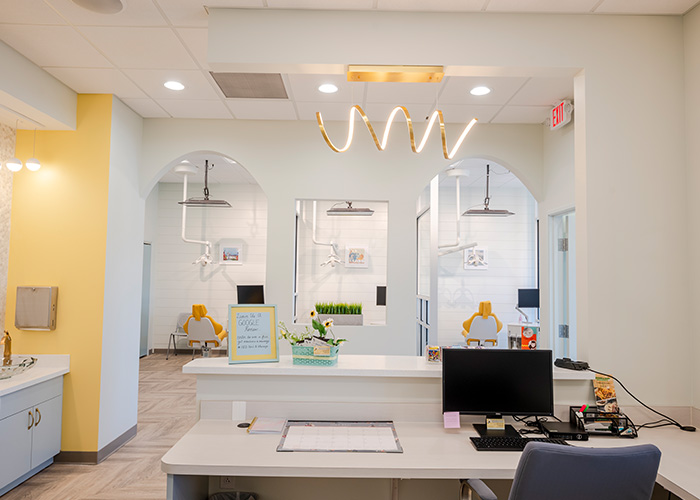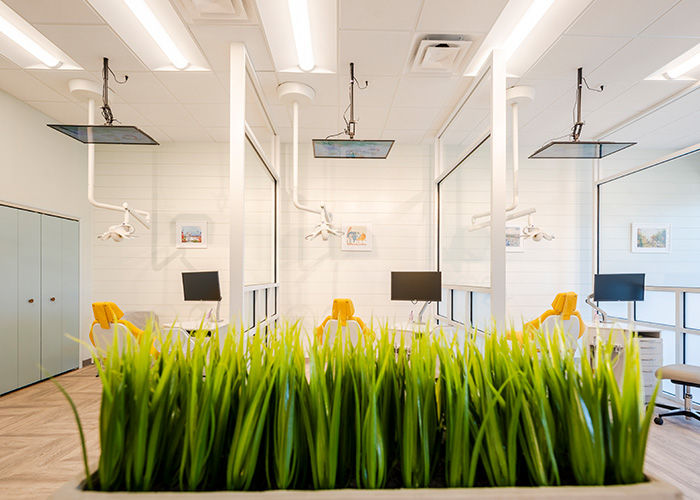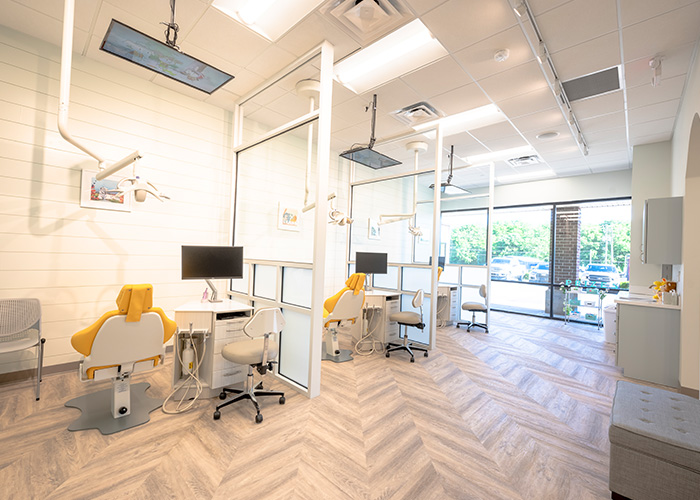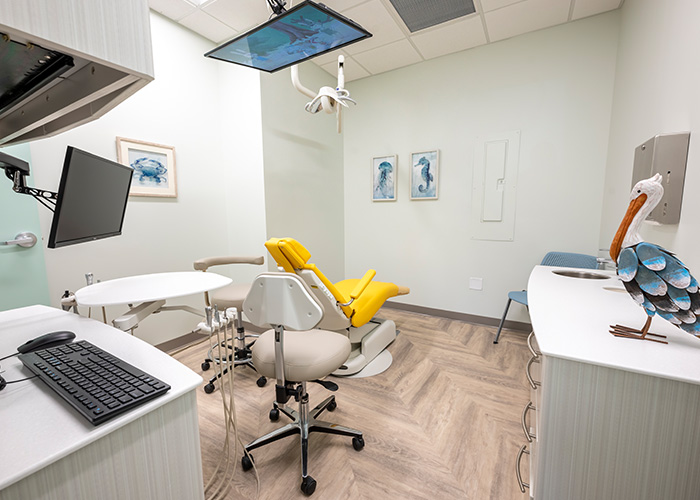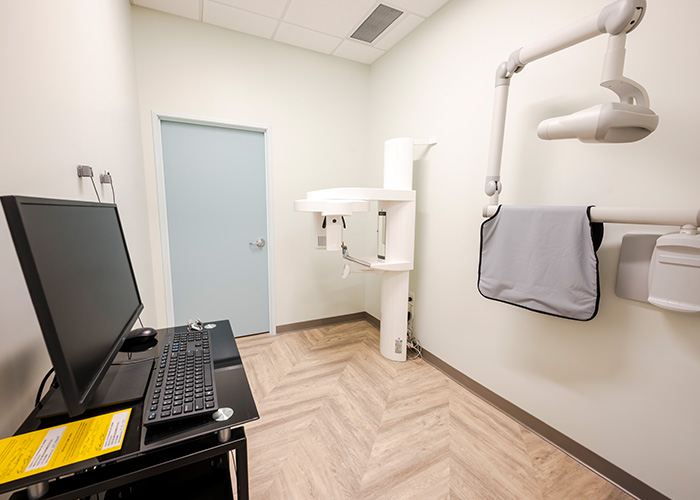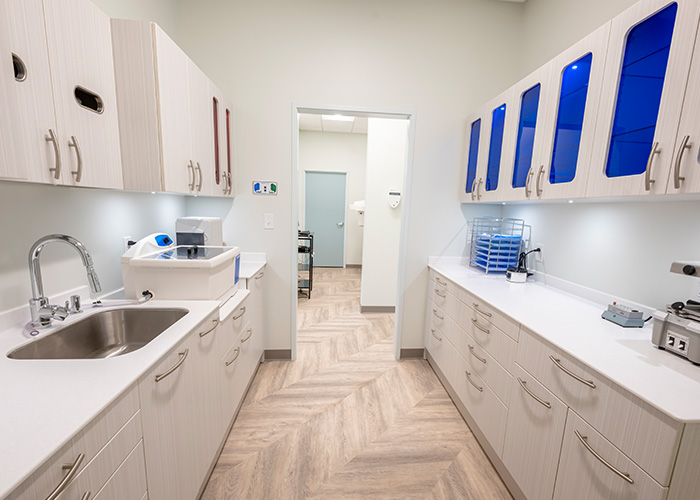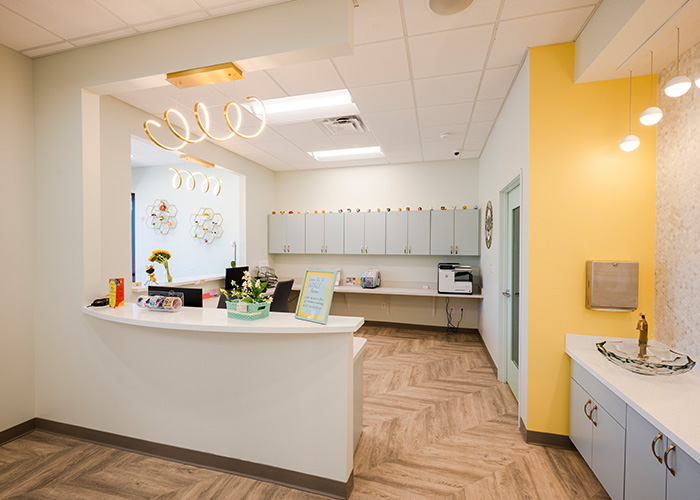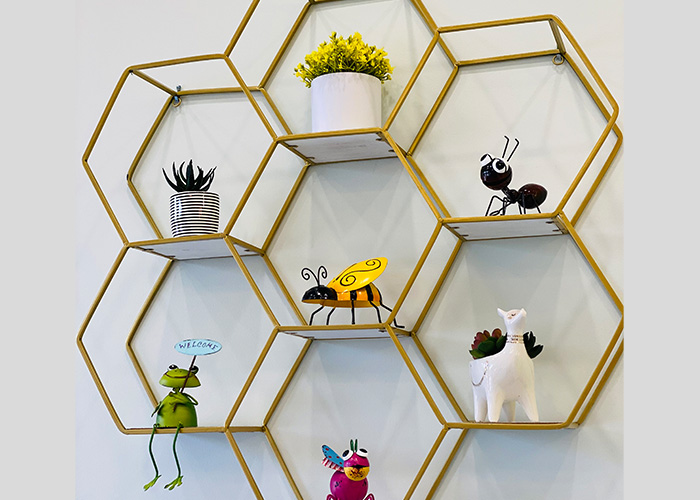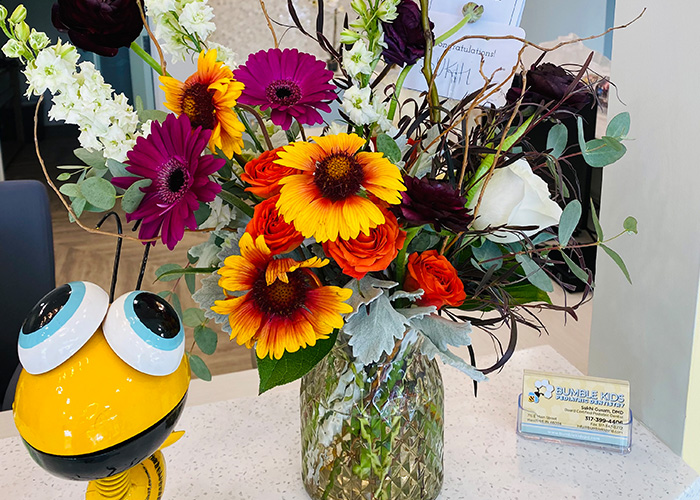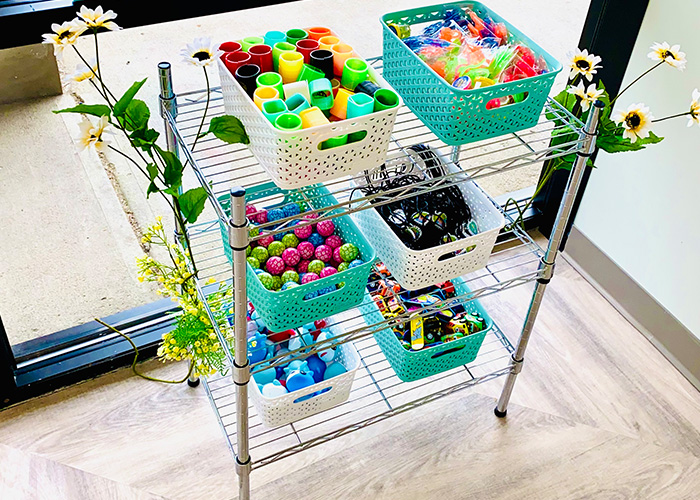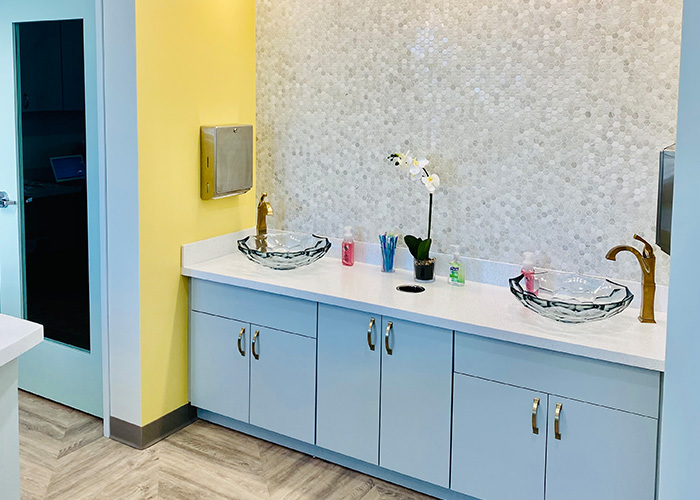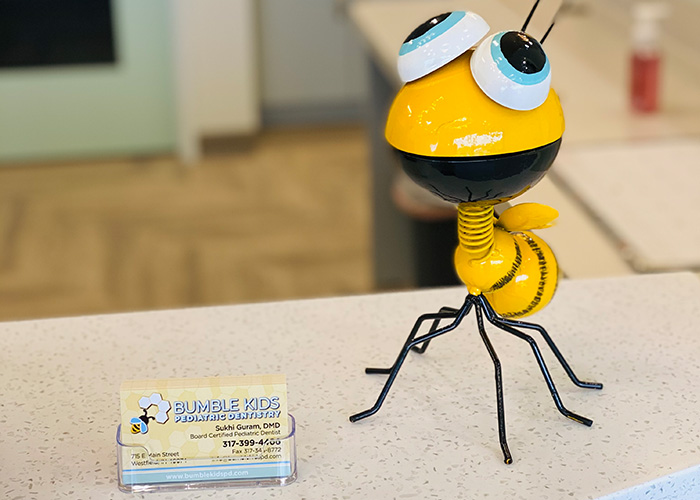 We're Parent Partners
At our pediatric dental office, parents are welcome to come back to the visitation room with their child during treatment. This ensures both the child and their parent is comfortable during
the process!

CONTINUOUS FRIENDLY CARE
Bumble Kids Pediatric Dentistry prides itself on building personal relationships with each child and their parents. Our pediatric dentist in Westfield provides continuous friendly care to our patients with consistent friendly faces! Your child will always see Dr. Sukhi each time they come in for a visit.

Growth & Development
Our team focuses on the growth and development of our patients from infants to late teenage years. From early correction of thumb sucking habits, to timely referral for comprehensive orthodontic treatment and wisdom teeth removal, our pediatric dentist near you serves as the quarterback for all of your child's oral health needs.

CAVITY PREVENTION
Our philosophy is early oral health habits lead to lifelong oral health and overall wellness. The goal of our team is to ensure good habits are engrained early in development, which is why we implement preventive techniques from your child's very first visit to see our pediatric dentist in Westfield!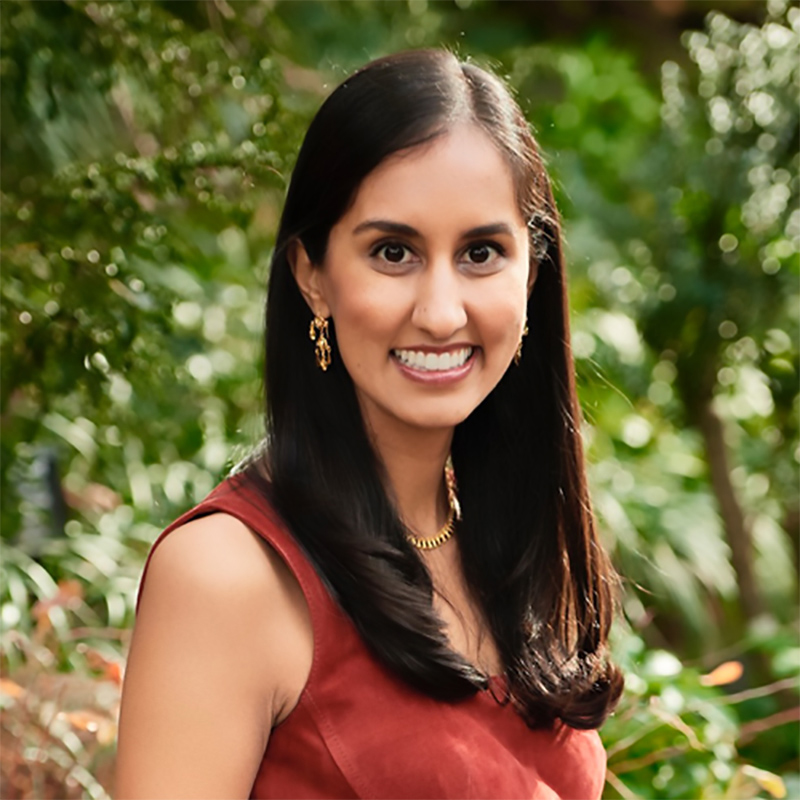 Meet Dr. Sukhi
Your Westfield Pediatric Dentist
Are you looking for pediatric dentist near you? Starting with their first visit, keeping your child's smiles as strong, beautiful, and healthy as possible is as important to us as it is to you. Dr. Sukhi Guram is a Board Certified Pediatric Dentist originally from Charleston, South Carolina. She grew up surrounded by her entire family including all four grandparents. She attended the University of South Carolina Honors College for her undergraduate degree, Medical University of South Carolina for Dental School, and the University of Florida-Gainesville for her two year residency in Pediatric Dentistry. Jaskaran, Dr. Sukhi's husband, was born and raised in Indianapolis, and they recently moved back in 2020. They are excited to fulfill their dream of opening a dental practice in a city they love! Click HERE to read more about Dr. Sukhi.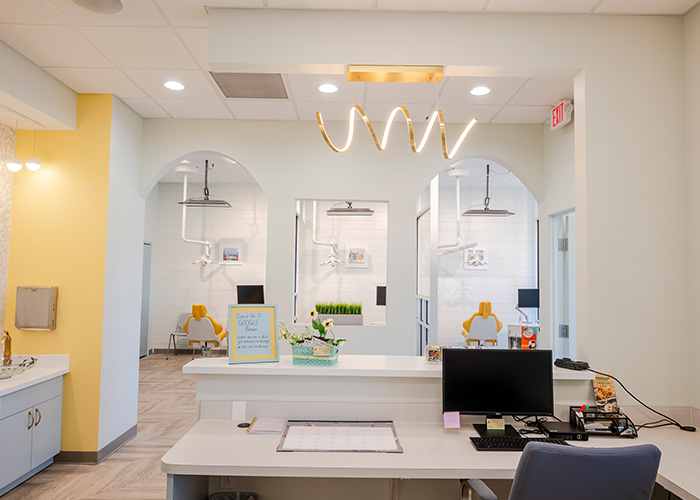 Experienced & Friendly Team
We Treat Your Kids like Family
We are dedicated to providing our patients with excellent care in a child-friendly environment. Bumble Kids Pediatric Dentistry specializes in children's and infant dentistry. Our dental professionals are experienced in the treatment of children with special healthcare needs. We have appointment times available in the early morning, and use modern, top-quality technology and are always improving and learning so our patients can expect the best dental care for children from our pediatric dentist near you. Your child's oral health care team is comprised of parents, patients, and our referring doctors, and we all work with one another to provide dental care that fits the needs of your child and your unique family dynamic.